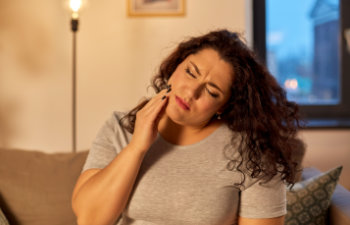 Your teeth are remarkably strong. In fact, they are made of the most durable substance in your entire body. Unfortunately, this doesn't mean they are exempt from damage. Whether due to an accidental fall or biting down on something too hard, teeth can crack, chip or break under certain pressures. Regardless of whether the tooth damage is visible or painful, a chipped tooth always needs repair. Untreated fractures in your teeth can lead to serious dental health risks that are difficult to reverse.
When a tooth becomes chipped or damaged, the outer protective layer of the tooth is jeopardized. This can leave the tooth vulnerable to decay and infection. Therefore, even if your chipped tooth is not threatening your smile aesthetics or irritating your lips or tongue, it still needs to be properly repaired. Fortunately, chipped tooth repair is often simple, with the ability to provide long-term restoration for the affected tooth.
How We Fix Cracked or Broken Teeth
At Smilebuilders Inc., we are equipped to handle all types of tooth damage, ranging from a minor hairline crack to a large tooth break. Depending on the location and severity of the fracture, we may recommend tooth-colored bonding, a dental crown or other restorative procedure. Our Canton, Lucedale and Byram offices treat the entire family with superior, patient-centered care. When it comes to repairs for cracked or broken teeth, we offer countless ways to keep you comfortable during your visit. If your chipped tooth is causing significant disruption in your day, please give us a call, as we do offer emergency dental care upon short notice.
Don't ignore your chipped or cracked tooth? We use modern dental techniques to promptly repair the appearance, look and feel of your damaged tooth so that you can smile with confidence. Call Smilebuilders, Inc. today.