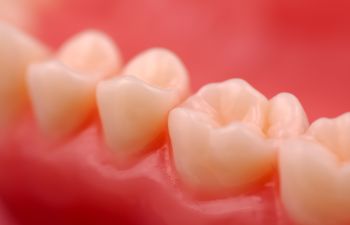 Your gums are the framework of your smile. How well are you taking care of them? When patients neglect to brush and floss on a daily basis, it allows bacteria and plaque to accumulate between the teeth and along the gum line. Over time, the gums become irritated and infected. This is known as gum disease.
While gum disease is one of the most common oral health conditions, it can bring some of the most serious setbacks to your smile and your overall health. The infection of periodontal disease progresses in stages until treatment is initiated. The longer gum disease is allowed to continue, the harder it is to reverse. The infection can destroy your gum tissues as well as the underlying bone that supports your teeth. If left to progress from gingivitis to advanced periodontitis, you may be at risk for overall health problems like heart disease, stroke, diabetes and premature birth.
To save you from tooth loss and other devastating effects of gum disease, you'll be happy to know that there are surgical and nonsurgical gum disease treatments available at our state-of-the-art dental clinic. Beyond attending your six-month checkups to help monitor your gum health, it is important that you know what to watch out for in between your dental visits.

Symptoms of Gum Disease
Gum disease can be silent, which means that not every patient experiences symptoms during the early stages. In general, the following symptoms are common in gum disease:
Red, tender, or swollen gums
Bleeding while brushing or flossing
Receding gums
Loose or separating teeth
Pus between the gums and teeth
Persistent bad breath
A change in the bite
Contact a Dentist for Periodontal Therapy
Afraid you may have gum disease? Let us help. Call SmileBuilders, Inc. today to learn about our advanced treatment options for all stages of gum disease.