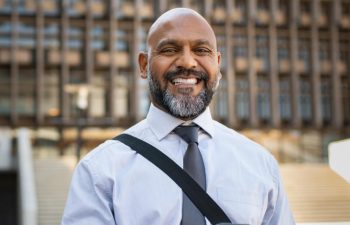 When you lose a permanent tooth, you're losing a part of your smile. For optimal function and aesthetics, you need to consider tooth replacement. If you want a solution that will replicate your natural tooth as closely as possible, you'll find that dental implants are the way to go. Understanding the anatomy of dental implants can help you appreciate their profound benefits over other tooth replacement options.
Dental implants involve three basic parts:
Implant Post: A titanium implant post, resembling a tiny screw, is what acts as your artificial tooth root. This material is naturally compatible with your body and very durable. Over time, this implant post will fuse to the jawbone to initiate a strong foundation and support for the final tooth restoration on top. Although you'll never see this component of your dental implant, it is considered one of the most important parts of your replacement tooth.
Abutment: Once your implant post has fused to the jawbone, it is time to attach an abutment. This is a small metal piece that is designed to connect the titanium post to the tooth restoration. Abutments can look differently depending on what type of restoration (crown, fixed bridge, denture) that you intend to have.
Tooth Restoration: Placing your tooth restoration is the final step of your dental implant process. The tooth restoration or implant restoration is the visible prosthetic tooth. In most cases, a porcelain crown is used as a tooth restoration. Your dentist will custom match your crown to your existing teeth in color, shape and size. For patients with multiple missing teeth, a bridge or dentures can be fixed to the abutment.
At SmileBuilders, Inc., we are known for providing top quality and natural-looking dental implants to patients with missing teeth. We are happy to educate you on the specific stages of getting dental implants as well as what you can expect after your procedure. Dental implants can help you chew, laugh and speak with confidence once again!