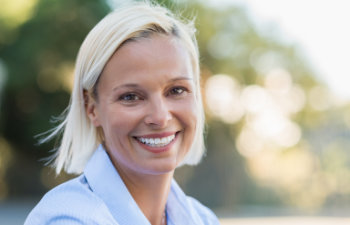 In today's fast-paced world, waiting months for dental implants can seem like an eternity. For many of our patients who want swift and effective solutions to their dental issues, the extended healing period associated with traditional implants isn't always ideal. Enter Stabili-Teeth™ one-day implants – a revolutionary procedure that promises to transform smiles in just a single day. Smilebuilders Inc. is proud to introduce this innovative approach to our esteemed patients in Mississippi.
Understanding Stabili-Teeth™ One-Day Implants
Stabili-Teeth™ implants are a cutting-edge alternative to the traditional dental implant procedure. Designed with the modern patient in mind, these implants provide the same strength, stability, and aesthetics of traditional implants but in a fraction of the time.
Why Choose Stabili-Teeth™ Implants?
Immediate Results: Gone are the days of waiting months to showcase a radiant smile. With Stabili-Teeth™, you can walk out of our clinic with a fully restored smile on the same day.
Reduced Healing Time: Traditional implants often come with extended healing periods, sometimes stretching over several months. Stabili-Teeth™ minimizes this downtime, allowing you to get back to your daily life quicker.
High Success Rate: Despite the speed of the procedure, Stabili-Teeth™ implants boast a high success rate, comparable to traditional implants.
Cost-Effective: With fewer visits and a condensed timeline, Stabili-Teeth™ can often be more cost-effective in the long run.
Smilebuilders Inc. – Your Partner in Dental Excellence
At Smilebuilders Inc., our commitment is to ensure that every patient receives treatments that are tailored to their specific needs. With the introduction of Stabili-Teeth™ one-day implants, we are taking another significant step towards making top-tier dental care more accessible and convenient for our community in Mississippi.