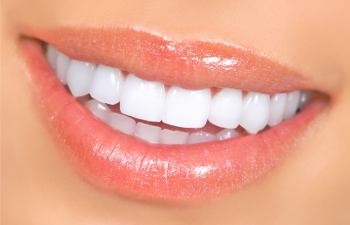 It is no surprise that white teeth are a desirable trait – and for good reason. A brilliant white smile has been shown to make you look more attractive and take years off your appearance. Many studies have also confirmed that whiter teeth can even boost your success at work, making you more likely to get hired or even land that promotion. With such big advantages to be gained, you'll be glad to know that teeth whitening is one of the quickest and most comfortable procedures in cosmetic dentistry.
Are You a Candidate for Professional Teeth Whitening?
Do you brush everyday but continue to struggle with dull, stained or yellow teeth? You are not alone. Although our teeth are naturally white, they can discolor over time due to a variety of circumstances. The porous outer layer of our teeth can suffer extrinsic staining from dark-colored beverages and foods as well as smoking or other tobacco use. When this occurs, it is best to visit a dentist for professional-grade whitening gel. These are products and systems that are only provided at the dental office because they more concentrated and powerful than what you can buy over the counter. However, you'll also lighten your teeth faster and more safely when you let your dentist do the job.
The Benefits of Opalescence Boost
At Smilebuilders, Inc, we proudly offer Opalescence Boost whitening. Unlike other professional in-office whitening systems, Opalescence Boost does not require uncomfortable, hot lights to activate its powerful product. We simply apply the gel to your teeth, and within an hour, it whitens your teeth to reveal a beautiful bright smile. Call our office today to learn more about how you can achieve a confident and radiant smile with professional in-office teeth whitening.