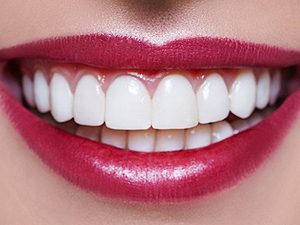 Improving the appearance of your teeth may be all you need to look and feel younger. Cosmetic dentistry continues to gain popularity for its powerful benefits and minimal sacrifice compared to other anti-aging treatments. Instead of going under the knife in plastic surgery, more and more adult patients are going to their dentist for teeth whitening, porcelain veneers and other cosmetic dental procedures to turn back the hands of time. With such a wide range of services in cosmetic dentistry, we are confident that there is a solution that fits your personal budget and goals.
What Can Cosmetic Dentistry Offer?
Cosmetic dentistry can correct a vast number of smile imperfections, including those you may have been born with and those that have developed over time. There are cosmetic procedures to address teeth that are gapped, crooked, misshapen, discolored and chipped. Whether you are trying to regain the smile you once had or create the smile you've always wanted, an experienced cosmetic dentist can help.
If you are looking to correct a minor flaw, such as a small chip or slightly misshapen tooth, dental bonding can be the quick, budget-friendly answer you are looking for. However, for patients with more significant flaws, porcelain veneers may be suggested. Veneers are often referred to as "instant orthodontics" and they are among the most transforming services available in cosmetic dentistry. Veneers are irreversible, but they can correct a wide range of aesthetic concerns.
A dental crown or dental bridge can also be excellent solutions to restore your smile beauty. Before undergoing cosmetic dentistry, patients must understand that these services are never meant to treat or cover up dental health problems. If you have decay or gum disease, these issues will need to be addressed first.
The Affordable Makeover
Just like other aesthetic treatments for your body, cosmetic dentistry is considered an elective procedure. Therefore, it is not covered under most dental insurance plans. However, SmileBuilders Inc. proudly offers easy financing plans and flexible payment options to make your smile enhancement more affordable.
If you want to take years off your appearance with cosmetic dentistry, call our Canton dental office today to book your consult.