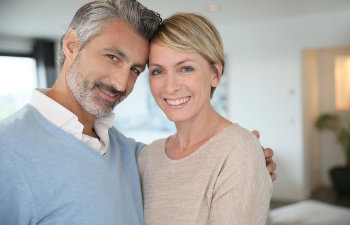 With today's modern and fast-paced society, we rarely have to wait for the things we really want. Fortunately, this includes your smile makeover. If you're looking for a quick and effective way to transform your smile, porcelain veneers may be the ideal solution. At Smilebuilders Inc., we love educating patients about the remarkable speed at which porcelain veneers can enhance your smile and the various dental flaws they can address. Get ready to discover the power of a smile makeover that can be achieved in no time!
Rapid Smile Makeover
One of the most remarkable aspects of porcelain veneers is their ability to provide a rapid smile makeover. Unlike other dental procedures that may require multiple visits and extended treatment periods, porcelain veneers can typically be completed in just a few appointments. Within a short period, you can achieve a dramatic transformation that will leave you with a radiant, flawless smile.
Concealing Dental Imperfections
Porcelain veneers are renowned for their versatility in addressing a wide range of dental flaws. These ultra-thin, custom-made shells are designed to cover the front surface of your teeth, effectively concealing imperfections and enhancing their appearance. Cosmetic dental veneers can address several common dental flaws, including:
Tooth Discoloration: Porcelain veneers can effectively hide severe tooth discoloration that may not respond to traditional teeth whitening methods. Whether your teeth are stained due to genetics, medication, or dental trauma, veneers can provide a bright, white smile.
Chipped or Cracked Teeth: Veneers can seamlessly cover chipped or cracked teeth, restoring their natural appearance and protecting them from further damage. They create a strong, durable barrier that blends seamlessly with your natural teeth.
Uneven or Misaligned Teeth: If you have minor misalignments or uneven teeth, porcelain veneers can provide the illusion of a perfectly aligned smile. By carefully shaping and placing the veneers, our skilled cosmetic dental professionals can create a straighter and more uniform smile.
Gaps Between Teeth: Veneers can also close gaps between teeth, eliminating spaces and creating a more symmetrical smile. Rather than undergoing lengthy orthodontic treatments, veneers offer a faster and equally effective solution for gapped teeth.
Irregular Tooth Size or Shape: If you have teeth that are too small, misshapen, or have irregular contours, porcelain veneers can enhance their size, shape, and symmetry. Veneers are custom-made to match the natural appearance of your teeth, resulting in a harmonious and balanced smile.
Natural Aesthetics
Porcelain veneers are renowned for their ability to provide natural-looking results. The thin ceramic material used in veneers closely mimics the appearance of natural tooth enamel. The color, translucency, and texture of porcelain veneers are carefully customized to match your natural teeth, ensuring a seamless integration with the rest of your smile. The end result is a beautifully enhanced smile that looks remarkably natural.
Long-lasting Results
Porcelain veneers are highly durable and resistant to staining, making them a long-term investment in your smile. With proper care and regular dental visits, veneers can last for many years, providing you with a lasting and radiant smile that you can confidently showcase.
A Smile Transformation with Instant Results
If you're seeking a fast and transformative solution to enhance your smile, porcelain veneers offered at Smilebuilders Inc. are the answer. With their ability to quickly address various dental flaws, veneers can give you the smile of your dreams in no time. Whether you're dealing with tooth discoloration, chipped teeth, gaps, or misaligned teeth, porcelain veneers offer a versatile and long-lasting solution. Schedule a consultation with our experienced dental professionals to discover how porcelain veneers can rapidly transform your smile and boost your self-confidence. Get ready to unlock the power of a stunning smile.