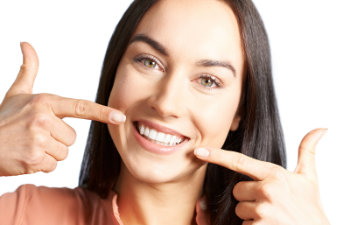 If you're embarrassed about the way that your teeth look, you may assume you can't afford to do anything about it. Cosmetic dentistry is expensive, right? Not always. A smile makeover isn't the same for every patient, and it certainly doesn't have to cost the same. Finding a dentist who can tailor your cosmetic treatments to fit both your aesthetic needs as well as your budget is key.
Tackle the Biggest Concerns First
For patients who are unhappy with their smile, they can typically identify their most unsightly feature right away. Sometimes the most prominent flaw in your smile is a chip or gap in your teeth. Correcting this one minor irregularity can have an immediate impact on the way your entire smile looks, which means you can experience an instant boost in how you feel about your teeth.
Minor cosmetic treatments don't have to be expensive. In fact, there are plenty of cosmetic dental enhancements that are quite affordable. It may be something as simple as whitening your teeth. Professional teeth whitening works better than over-the-counter kits, because of the prescription strength product that is used. When your whitening treatment is more effective, you need less of it. Treating your teeth in our office may actually be more affordable in the long-term, compared to purchasing a store-bought kit every few months.
Dental bonding is also a low-cost but highly effective solution for correcting minor imperfections. This painless procedure can fix chips, cracks and discoloration in a matter of minutes, without the need for local anesthesia.
Combining Treatments
At Smilebuilders, Inc., we recognize the importance of making your smile makeover more budget-friendly by combining different types of cosmetic therapies. In other words, you don't necessarily need to have a full set of porcelain veneers to transform you smile. We can work with you to address your most concerning dental flaws in the most affordable way, even if that means we combine multiple types of services or schedule your cosmetic dental treatment in stages.
Find out just how affordable a smile makeover can be, by calling Smilebuilders, Inc. today. To ensure cost doesn't hold you back from a more attractive smile, we can also offer financing plans and flexible payment options. Schedule your consultation today and learn if a smile makeover is in reach for you this year.